Lake Las Vegas Real Estate
Homes in Lake Las Vegas
Lake Las Vegas, located in zip code 89011 and in The City of Henderson, Nevada, offers much as a luxury resort destination. More than just a memorable vacation however, Lake Las Vegas offers much for those who wish to make their stay permanent. The Lake Las Vegas community offers something for everyone. From vacation homes to condos to mansions and of course single family homes, everyone can find something to suit their personal preferences. Not only are the diverse housing options a plus, the wide variety of settings available, such as homes by the water, golf course, and over looking the beautiful mountains in the distance, make Lake Las Vegas a very appealing area to make a home.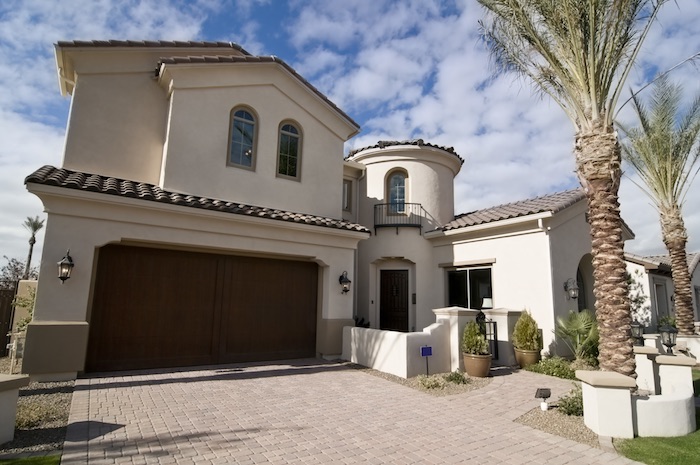 Note: If you're looking for homes for sale in Lake Las Vegas, then contact our recommended real estate agents by clicking here.
History of Residential Areas in Lake Las Vegas
The City of Henderson Nevada was a prime location to start building a luxury resort and real estate properties. The average high temperature of the area is 83 degrees Fahrenheit, while the low is 47 degrees Fahrenheit. Annually, it is estimated that only four inches of rain precipitate the area. Transcontinental Corporation, which began developing the land back in the 1980's recognized the great potential this locations offers as a tourist and vacation site, as well as a great place to live for those who enjoy outdoor activities such as golfing and beautiful scenery with the lake and mountains in the distance. Mr. Ron Boedekker, the owner of Transcontinental Corporation envisioned a Mediterranean flavored community. He was successful in creating the Italian themed resort and neighborhoods. The houses feature stucco walls and tiled roofs with landscaping that brings life to the surrounding Nevada desert. With the Las Vegas Strip less than 20 miles away, the tranquil, private, Lake Las Vegas stands in stark contrast to the showy, hustling and bustling city.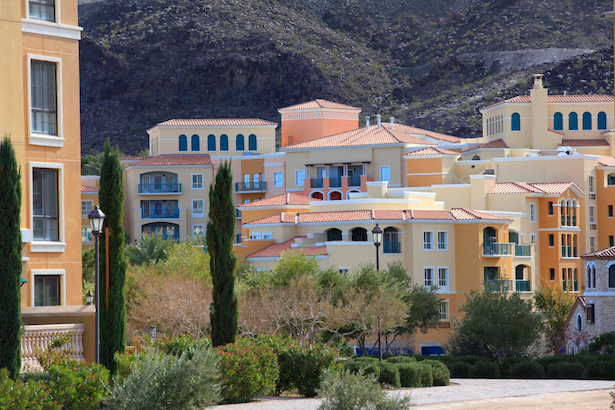 Demographics for Property Owners
The statistics shout success for the property owners and residents at Lake Las Vegas. It is a community for those with an above average income. Most residents are in their 60's and have an annual household income a little more than $105, 000. All of which is to be expected when many houses cost $500,000+.
Lake Las Vegas is also home to people seeking to enjoy all it's amenities to the full. The three golf courses attract many retirees. The Lake Las Vegas Resort brings families to their yearly vacation home. Then there are those who just enjoy the beautiful views and Italian style scenery. As to be expected, the residential areas surrounding the luxury resort area, are nothing less than quality, prime real estate. Which is evidenced by some of its famous residents, such as Celine Dion.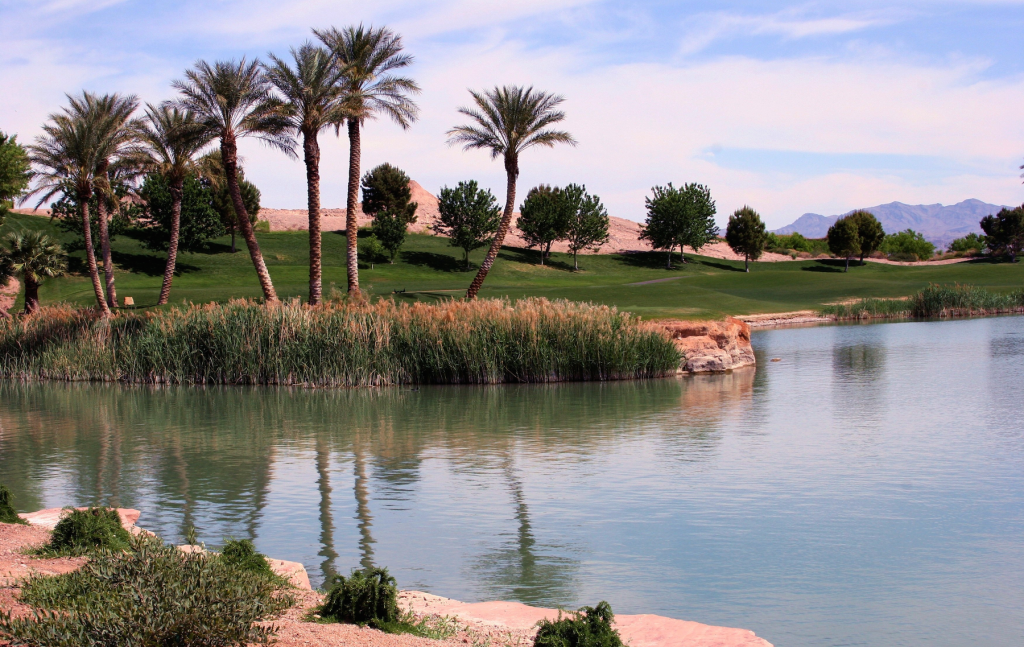 Communities on The Lake
Northshore
The Lake Las Vegas territory is divided into northern and southern regions. The Northshore area features many neighborhoods within. Some of the individual subdivisions are names Bella Fiore, Tramonto Condo, Vita Bella, Falls, Prima, Vila Di Lago, and the V at Lake Las Vegas. These communities on Northshore feature a resort style pool, spa, cabanas, barbecue area, private beach, and around the clock guard patrolled security. There are two golf courses on this end of the lake. The greater known of the two is Reflection Bay. While golfing, enjoying the jogging trail, or lounging outside of the house, a view of the surrounding hills, the lake, or golf courses can be enjoyed. While the Northshore has more condominiums and town houses than the Southshore, both share the same style houses with very similar pricing and amenities.
Southshore
Southshore's main attraction is the private golf course on the property. Designed by a professional golfer and championship player, this area offers much for any serious golfer looking to perfect his skills while staying close to home. There has been steady growth and expansion of this area since 1996, when the golf course and first homes were built. There are eight different subdivisions with in the Southshore community. These communities pride themselves on being secure; they are both gated and have roving guards. Sticking with the Mediterranean theme, these enclaves are named Sienna, Monaco, Capri, Biarritz, Barcelona, Marseilles, Marseilles Deux, and Mantova.
There currently are many luxurious homes available for sale in each subdivision of both Northshore and Southshore area's. These homes feature a beautiful view of the surrounding mountain ridges, the lake, or the award winning private golf course. While new homes are constantly being built, many foreclosed homes are available at prices that some may consider a steal. Asking prices range from $430,000 to $7,000,000. The majority of these lavish mansions come with only a quarter of an acre of surrounding land. An average house may be 4,000 to 6,000 square feet. With the works inside, most are two stories and have at least five bedrooms and four bathrooms; all of which is expertly decorated by professionals. Outside of the house is equally impressive. Most houses have their own private, in ground pool; some of which have water falls and a disappearing edge. Aside from the most glamorous units in the neighborhoods, one of the most modest houses in Southshores is only 2,000 square feet, with three bedrooms and three baths, a private pool, and asking price just shy of $500,000. However, if among the variety of condominiums, mansions, or villas, a potential buyer is unable to find a property that suits his or her tastes, plenty of land is available for to custom build their dream home.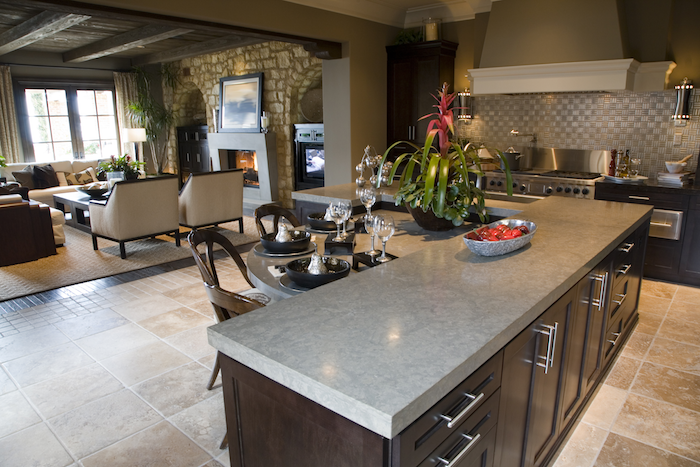 Lake Front Homes
116 homes have, and are currently being built directly on the shore of Lake Las Vegas. One home advertised for sale is sold completely furnished. It was professionally decorated. These houses cater to the buyer who may prefer spending more time on the water rather than golfing on dry land. A full service marina provides a variety of boat rentals. Most homes have their own docks directly on the property. Lake Las Vegas, though a man made lake, has been stocked with fish for the residents fishing pleasures.
With such a variety of landscapes, housing styles, and neighborhood amenities, there is something for everyone. Golf lovers to boatsmen to those who just enjoy the luxury resort lifestyle have found perfect homes for themselves on Lake Las Vegas.
13 Tips To Help You Buy Your Dream Home In Henderson, NV
You're excited to buy your new home and ready to jump in the car and go out to look at the possibilities. Whoa. Slow down. Think before you buy.
Buying a new home, especially the first time, is probably the biggest financial decision you will make in your life. It can be an emotional roller coaster and change your lifestyle forever.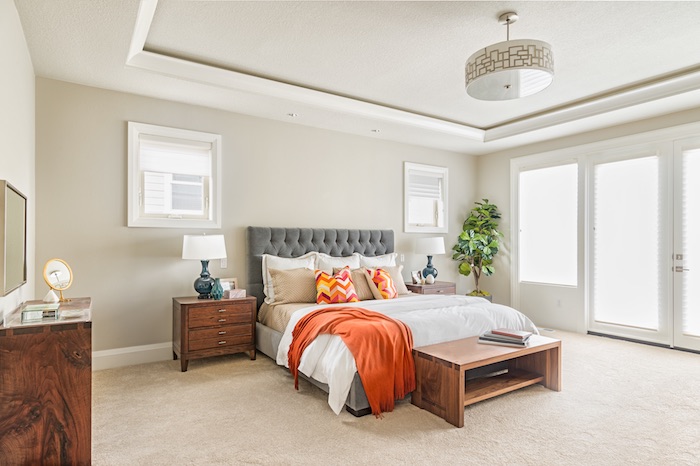 So you want to make the right decision. Here are our 13 top suggestions to help guide you along your decision-making path.
1. Take a step back. Owning a Lake Las Vegas home is not right for everyone. Is it for you? You will suddenly have the responsibility for:
-yard maintenance
-all repairs, including faucets, hot water tanks, appliances
-replacement of any items that wear out
-upkeep and painting, locks, broken windows, frozen water pipes
Tip: It can be wonderful owning your own home, but it is more work than renting. Are you sure you're up for it?
2. Take a clear, hard look at your finances to be sure that you can handle the actual cost of home ownership. That doesn't just mean your mortgage payment. It also means all of those things listed above plus your taxes, and if you want to buy a condo your HOA fee. What kind of a debt load are you carrying now? Will that, and the cost of home ownership put you too deeply in debt?
According to the Statistic Brain Research Institute, Rasmussen Reports, "The unfortunate truth in America is that 37.5% of home owners are spending over 30% of their income on their home mortgage. This puts a lot of financial burden on these home owners and often leads to foreclosure. Date Verified: 8.4.2012," That was said almost 3 years ago and the economy has improved, but we all remember what a terrible experience it was for those who had to just walk away from their homes with nothing.
Tip: The general guideline is that your housing costs shouldn't be more than 30% of your income.
Your bank will help you determine what you can afford to spend on purchasing a home. Getting pre-approval for a mortgage can remove doubt and stress. Once you know your spending limitations, you are forced to be realistic.
Tip: The current and changing interest rates can make a significant difference in what your monthly mortgage payment will be.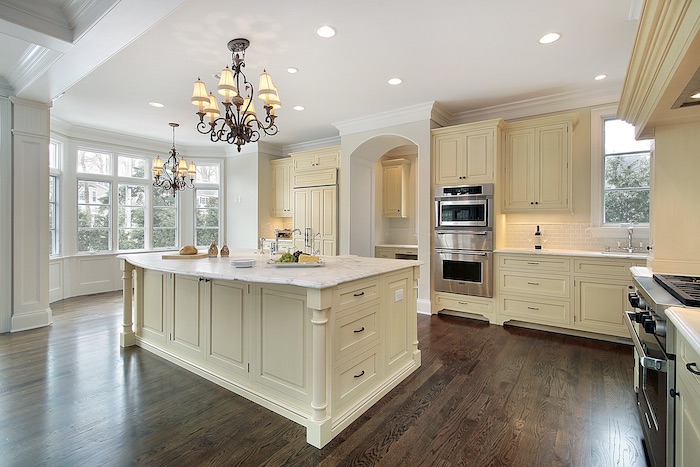 3. Seize your power. Learn the meaning of real estate terms. Words like:
-freehold and long term lease
-sustainable neighborhood
-flex-housing, semi-detached and row houses
-stacked townhouse, link or carriage house
-manufactured home, modular home, mobile home
Know the term and exactly what it means for your Lake Las Vegas home search.
Also make yourself familiar with the various stages of the buying process. These are available on the websites of many Realtors. You don't have to memorize them but do become familiar with the negotiating, acceptance and completion processes. You will need to pay for several services before the house is yours. Ask your Realtor for a list of fees and payment times.
Your Realtor will keep you on track but you will feel much more in control if you at least know what to expect and when to expect it.
Tip: Closing costs in the US typically run from 1% to 2.2% of the cost of the home depending upon which state you are in.
4. Now – the wish list. Whether you're buying a home for just yourself or with your partner, sit down and make a list of what you want in a home. Who doesn't want a house with an ocean view, nice neighbors, hardwood floors, and brand new appliances, but those things aren't necessarily available in your location for your affordable mortgage. In addition, you may be surprised to learn that your partner has quite a different wish list from yours, so take the time to talk those things through before you approach a real estate agent. It's not going to get any easier, and it's sure not up to your real estate agent to make a decision for you. Once you get an agreed-upon list, go through it again and decide which of those items are non-negotiable and which would just 'be nice to have'.
Tip: if you have trouble with this stage, go to one or more open houses in Lake Las Vegas, NV that seem to have some of the characteristics you're looking for. Look around. Ask questions. Then you'll be able to uncover the best Lake Las Vegas homes for sale. Discuss with your partner what you liked and didn't like. You'll soon get a sense of both the market and the choices you'll have to make.
5. Now you've done a lot of work and now you have two important pieces of information.
– The first is a good idea of the amount of money you can spend, or a pre-approved mortgage.
– And the second is a clear idea of what both you and your partner believe is important in your new lake home.
Now you are ready to talk with a real estate agent or Realtor. If you don't know one, try to get a recommendation from a friend – and be sure to ask them why they thought the agent was good. Be aware that not all real estate agents are equal. But a good real estate agent, is invaluable. A good Realtor will work as hard as he or she can, to help find the right house for you and is a terrific source of valuable information and assistance.
Tip: interview your agent to see what he or she plans to do for you.
6. Your Realtor will set up appointments for you to look at houses within the guidelines you have given her and go with you to see the houses. Ask questions. Don't buy the first home you look at even if it seems perfect. Look at others so you can make logical comparisons.
It's wonderful to be in love with your new home, but love is not enough. Sit down with your partner and your checklist and compare your feelings with what you actually see, and with your checklist. What are the pros and cons of each home you're attracted to?
Check out the neighborhood and even the schools, if appropriate. Try to imagine what it will actually be like to live in the home. All of the homes for sale in Lake Las Vegas are located in great neighborhoods with great communities. Most are pretty quiet and family friendly. You might want to drive around and check out some open houses to see if you like the neighborhood it's in. There are many kinds of homes available, everything from new construction to luxury homes, and even condos available are currently listed for purchase.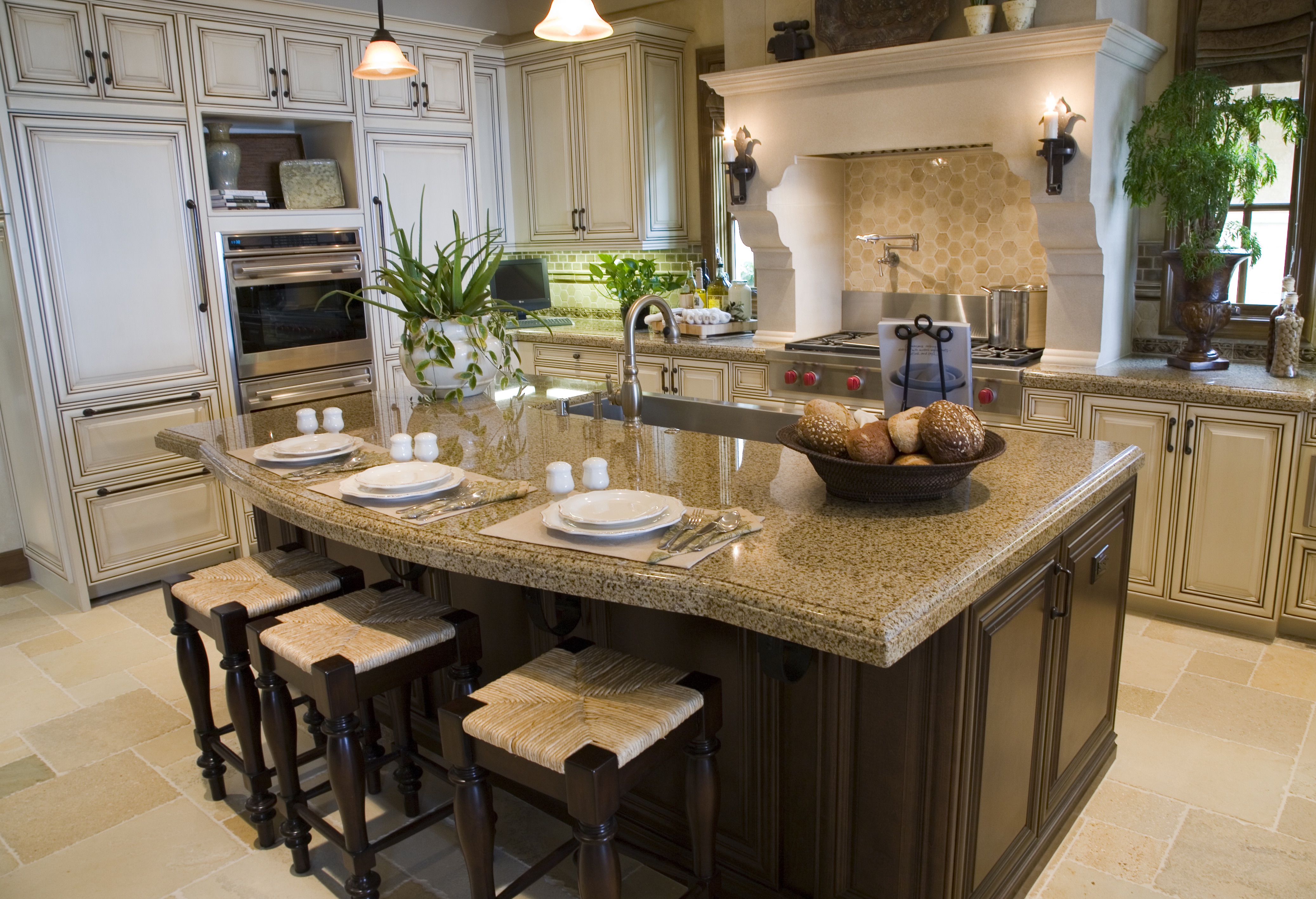 7. When you buy a house you generally have help from a variety of professionals. And many of these you have to pay.
– a Realtor
– possibly a mortgage broker
– a bank or lending institution
– a lawyer or notary
– a building inspector
– an appraiser
– possibly a surveyor
– an insurance broker once you have actually purchased the home.
Tip: Learn the limitations of each person's responsibility
8. Use a building inspector. Your real estate agent can probably recommend one but if you know a good one use that one. Ask him what areas he does not cover. Generally anything to do with gas is one, because gas fitters have a special license. It may be worth it to have a gas fitter come in and check a gas fireplace or stove to tell you what condition the lines are in, when they were last checked and to determine any leaks. Hot tubs, pumps, in-floor water heating all may need a specialist to determine what shape they're in. At least make decisions with your eyes open.
Tip: building inspectors only inspect what the can see and not things that require a special knowledge or license.
9. If there's a septic tank, have a specialist come in to tell you what condition it's in. Regulations have changed in recent years so what worked for two people 15 years ago, may not work at all for a family of four. Learn what you're up against.
Tip: a building inspector does inspect septic tanks. It's worth it to get it checked.
10.     Check for any sign of water damage or mold and ask the inspector or Realtor about anything that concerns you. Examine window areas and corners, and under sinks. Don't count on others to pick up small details. No house is perfect, but you want to be aware of every possible flaw so you can make an informed decision. Take your time. Be reasonable but don't be rushed.
Tip: water damage and mold can be extremely expensive to repair.
11.     Try to look beyond the cosmetics and current furniture. Paint, light fixtures and even floors can be changed. Try to look at the 'bones', layout, windows, space and larger aspects of the house. Similarly, don't get seduced by pretty things, gorgeous furniture, wonderful paintings or decorations. Those things will be gone.
Tip: ignore the cosmetics, especially furniture, paintings and paint.
12. Chose your home and enter the negotiation stage. Generally your starting offer is expected to be no less than 15% lower than the asking price. Only in unusual circumstances would you bid lower. Everyone wants a good deal but don't be greedy. If your offer is deemed to be insulting, the seller may refuse to work further with you and you will have lost the option to purchase.
Your Lake Las Vegas Realtor will draw up a contract offer with your initial offer, a deadline for response, and any conditions or subjects that need to be met Your offer is a legal contract once you sign it. Your Realtor's website will likely have a list of the Steps for Completion of a sale. Read them again so you know exactly what to expect.
Tip: all negotiations are legal documents. Be careful that you stick to the terms.
13. The negotiations may go back and forth but when your offer has been accepted, the final contract will be drawn up. It will have a Completion date and contain any final conditions and subjects. If your conditions are not met to your satisfaction the contract will be terminated. But if all conditions are met and subjects removed, and the completion date arrives, you must pay the final amount owing.
Tip: be sure you have followed through with all legal requirements on time.
Note: regulations, prices and conditions vary from state to state. Be aware of what you are signing at every step. Each individual real estate agent's website will have a lot of information to help you understand the rules and regulations regarding your new home purchase.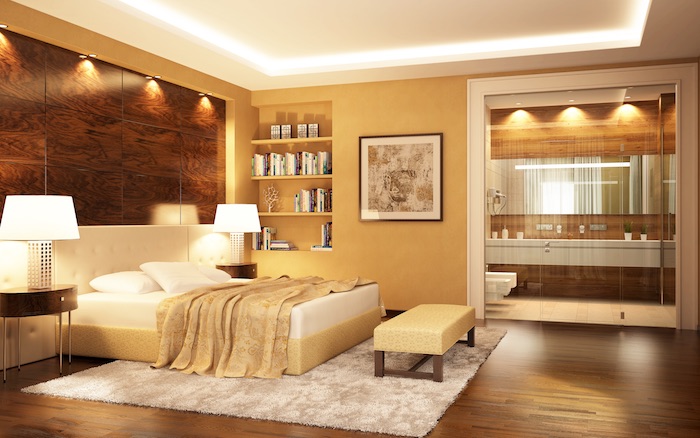 Congratulations, you are a now a new homeowner in Lake Las Vegas! No home is absolutely perfect but all can be made into a warm and safe spot for your family to grow and thrive. We hope these tips have helped you on your journey.
If you're looking to buy or sell a home in Lake Las Vegas, then contact us here.