Lake Las Vegas Hotels
How would you like to visit Lake Las Vegas and stay in an amazing hotel? There are currently 2 great options. Read below to learn more.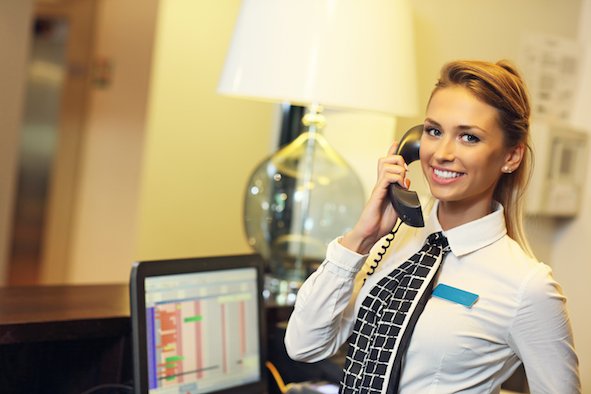 A Closer Look at the Hotels in Lake Las Vegas, NV
Lake Las Vegas is actually located in Henderson, Nevada, not Las Vegas, Nevada. It's a 320-acre artificial lake with an area surrounding it of nearly 3,600 acres. Sometimes, this section of the state is called Lake Las Vegas Resort because of the resort-like atmosphere and the luxury vacation options all throughout.
Planning a luxury vacation to Lake Las Vegas means you need the right accommodations. Two excellent hotels are located here and provide the perfect choice for a luxury getaway.
Hilton Lake Las Vegas Resort & Spa
Another great option for your luxury getaway in Lake Las Vegas is the Hilton Lake Las Vegas Resort & Spa. This hotel is conveniently located just 20 miles from the Las Vegas Strip and provides a shuttle to the Strip three times daily. It's found next to the Village, which provides upscale dining and shops, along with a marina.
Rooms
The Hilton offers a number of room options, some with lake views. Guest Rooms range from one king bed to two double beds with some options including lake views. The suites include two options: One King Bed Suite and One King Bed Presidential Suite. They also offer accessible rooms for those with disabilities, mobility issues or hearing issues.
All rooms feature Serenity beds with allergen-free down comforters and pillows. The mattress set has also been custom designed to provide incredible comfort for every guest.
Activities
Plenty of golf courses are found nearby including the Reflections Bay Golf Club, Chimera Golf Club and Southshore Golf Club. All three offer incredible options for those looking to enjoy golf. You can also enjoy paddle boarding near the Reflection Bay Golf Club.
In addition, the resort offers an amazing swimming pool with beautiful views and plenty of space. You can lounge by the pool and enjoy views of the lake. Many other activities are found on the resort and nearby including:
Biking
Fishing
Fitness Center
Hiking Trails
Jogging Track
Sailing
Sight Seeing Tours
And More!
There's always something fun to do just a few minutes from the resort and many activities are found right on the resort property.
Dining
This hotel offers multiple dining options. The Firenzie Lobby Lounge offers an open-air bar with plenty of options for a light meal and a cocktail. If you want a larger meal, the Medici Cafe offers a beautiful place for dining with seasonal options and an outdoor terrace. The Cafe serves breakfast, brunch, lunch, dinner and even in-room dining. The Pool Bar & Grille also offers an option for dining ear the pool.
Spa Ravella
When you want to relax, there's no better way than a trip to the spa. You can enjoy many spa experiences and packages or you can get the right beauty treatment before hitting the Las Vegas Strip for the night. The experts at Spa Ravella understand how to ensure you get the relaxing vacation you desire.
Choosing the Hilton Lake Las Vegas Resort & Spa may be the first step in achieving the luxury vacation you desire. They also offer accommodations for weddings and for other types of events with plenty of space available.
The Westin Lake Las Vegas Resort & Spa
Discover the uniqueness of Las Vegas you've never found before at the Westin Lake Las Vegas Resort & Spa. This resort provides all types of options for relaxation, activities and even night time fun. With the new Aveda Spa Lago and the Jack Nicklaus signature golf course, you can't go wrong when you choose the Westin Resort.
Rooms
Many room choices offer plenty of comfortable accommodations for all types of travelers. The Westin Lake Las Vegas offers:
Traditional Room
Deluxe Room
Deluxe King Suite
Luxury King Suite
Grand King Suite
Premium Room
Presidential Suite
Casbah Suite
Rooms range from 396 to 1,900 square feet. They even offer some pet-friendly rooms for those traveling with furry friends.
Activities
Plenty of activities are found throughout the resort including the Reflection Bay Golf Course. This course was voted as one of the top 100 golf courses in the entire country by both GOLF Magazine and Golf Digest.
In addition to golf, the resort offers the Nuala Pool surrounded by beautiful palm trees. Enjoy lake and beach views in one of the lounge chairs or rent a private cabana during your trip. During the summer, the pool also offers dive-in movies and stays open late.
Other activities offered throughout the resort include:
Basketball
Tennis
Mini-Golf
Guided Runs
Full Fitness Studio
Aveda Spa Lago
And More!
There's always something going on at the resort and you certainly won't get bored when you stay here.
Dining
Multiple dining options are found at this Lake Las Vegas hotel. Marssa Steak & Sushi is the fine dining option. It's an AAA For-Diamond award-winning restaurant with only the best selection of Wagyu and Certified Angus Beef Steaks and sushi. Guests can also enjoy Rick's Cafe, which offers a more casual environment with a weekday buffet menu for breakfast. Many other dining options are available throughout the resort and nearby.
The Westin Lake Las Vegas Resort & Spa provides everything you need for a luxury vacation. They even offer packages for weddings and meetings, along with excellent facilities for both.
Staying at a the Hotel
You're not limited to the activities, dining and shopping offered on the resort property. There's far more to enjoy just a short walk or drive away near Lake Las Vegas. With a number of award-winning restaurants at your fingertips, you'll be able to enjoy some of the best cuisine in the area. In addition you can enjoy casual pubs, wine tastings and so much more.
While golf may be one of the dominate activities, the lake also provides a number of great activities to enjoy. From Flyboarding to kayaking, you'll discover a whole new world of water activities at Lake Las Vegas. Reserve your spot on a yacht and enjoy cocktails and appetizers as you tour the area or take out a pedal boat for a little fun on the water.
Of course, you have to spend some time at The MonteLago Village while in Henderson. This is the place to socialize, pick up a few groceries, dine by the lake or attend one of the great events. Weekend entertainment is provided throughout the year, along with plenty of holiday activities. The MonteLago Village also offers plenty of shopping, dining and entertainment to enjoy.
Planning your luxury vacation in Lake Las Vegas shouldn't be difficult. Choose from one of the two excellent hotels near Lake Las Vegas and speak to the concierge for dining recommendations or to reserve your activities. Then, just relax and enjoy your wonderful vacation.